Osteoarthritis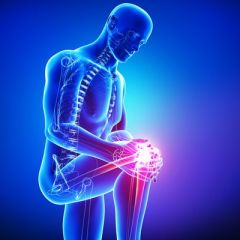 What is Osteoarthritis?
Osteoarthritis is a joint disease that mostly affects cartilage. Cartilage is the slippery tissue that covers the ends of bones in a joint. Healthy cartilage allows bones to glide over each other. It also helps absorb shock of movement. In osteoarthritis, the top layer of cartilage breaks down and wears away. This allows bones under the cartilage to rub together. The rubbing causes pain, swelling, and loss of motion of the joint. Over time, the joint may lose its normal shape. Also, bone spurs may grow on the edges of the joint. Bits of bone or cartilage can break off and float inside the joint space, which causes more pain and damage.
People with osteoarthritis often have joint pain and reduced motion. Unlike some other forms of arthritis, osteoarthritis affects only joints and not internal organs.
Warning signs of osteoarthritis are:
- Stiffness in a joint after getting out of bed or sitting for a long time
- Swelling or tenderness in one or more joints
- A crunching feeling or the sound of bone rubbing on bone.